NEW LISTINGS
Date: May 20th, 2013
Site: Promptcoins
Status: Waiting
Amount: $ 14% Daily For 13 Days
Date: May 18th, 2013
Site: Finance Finv
Status: Paying
Amount: $ 75 Day / Daily 3%
Date: May 16th, 2013
Site: Sharewallet
Status: Paying
Amount: $ 130% After 1 Day
Site: Moneythangod
Status: Waiting
Amount: $ 200% after 1 day
Date: May 14th, 2013
Site: Comingprofit
Status: Paying
Amount: $ 150% After 1 Day
Site: Hourly-investment
Status: Paying
Amount: $ 102% and more after 1 hour
LATEST HYIP SCAM
Star-Dream
Date added:May-14 ,2013
Tgnacapital
Date added:May-06 ,2013
Makehourlyprofit
Date added:May-06 ,2013
Fiamacocapital
Date added:May-05 ,2013
Dinv
Date added:Apr-30 ,2013
Invest1hour
Date added:Apr-29 ,2013
Investreward
Date added:Apr-27 ,2013
Globalbestinvestment
Date added:Apr-25 ,2013
Win1car
Date added:Apr-20 ,2013
Top Profit
Date added:Apr-17 ,2013


Our Rating:
User Votes: -10.0 - 2 votes



Plans: 110% after 1 day
Our Investment: $50.00
Payout Ratio: 2%
Withdrawal: Manual
Last Paid: Feb-24,2012

Minimal Spend: $1
Maximal Spend: $50000
Referral: No



| | |
| --- | --- |
| CONTACT INFO: | |
[ Payout Stats ] [ Vote ] [ Ref back ] [ Get Monitor Button ] [ Report SCAM ]

Very Good
0 votes

Good
0 votes

Bad
0 votes

Very Bad
2 votes
Rating
User Host
User E-Mail
Date
79.23.17.xxx
xxxxx@libero.it
Mar 3rd, 2012 01:10 PM
Still not paid, no replies from Admin! Yesterday, GoldPoll verificed my pending in my account, posted on TalkGold, and Admin removed GoldPoll!
182.23.158.xxx
xxxxx@hotmail.com
Feb 25th, 2012 07:15 PM
Sick and tired of losing $ to hyip sites? If you have tried all sorts of programs without success yet looks no further. Wish to have $500-$2k coming into your bank account daily? Email or add to your msn now hyipgal@hotmail.com. Screenshots provided.
Get Monitor Button


To Place above Button on your site click on box below and copy the code.


right up corner

leftt up corner

LIVE SUPPORT

ICQ: 551031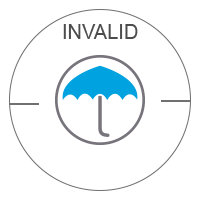 Affiliate Marketing Forum